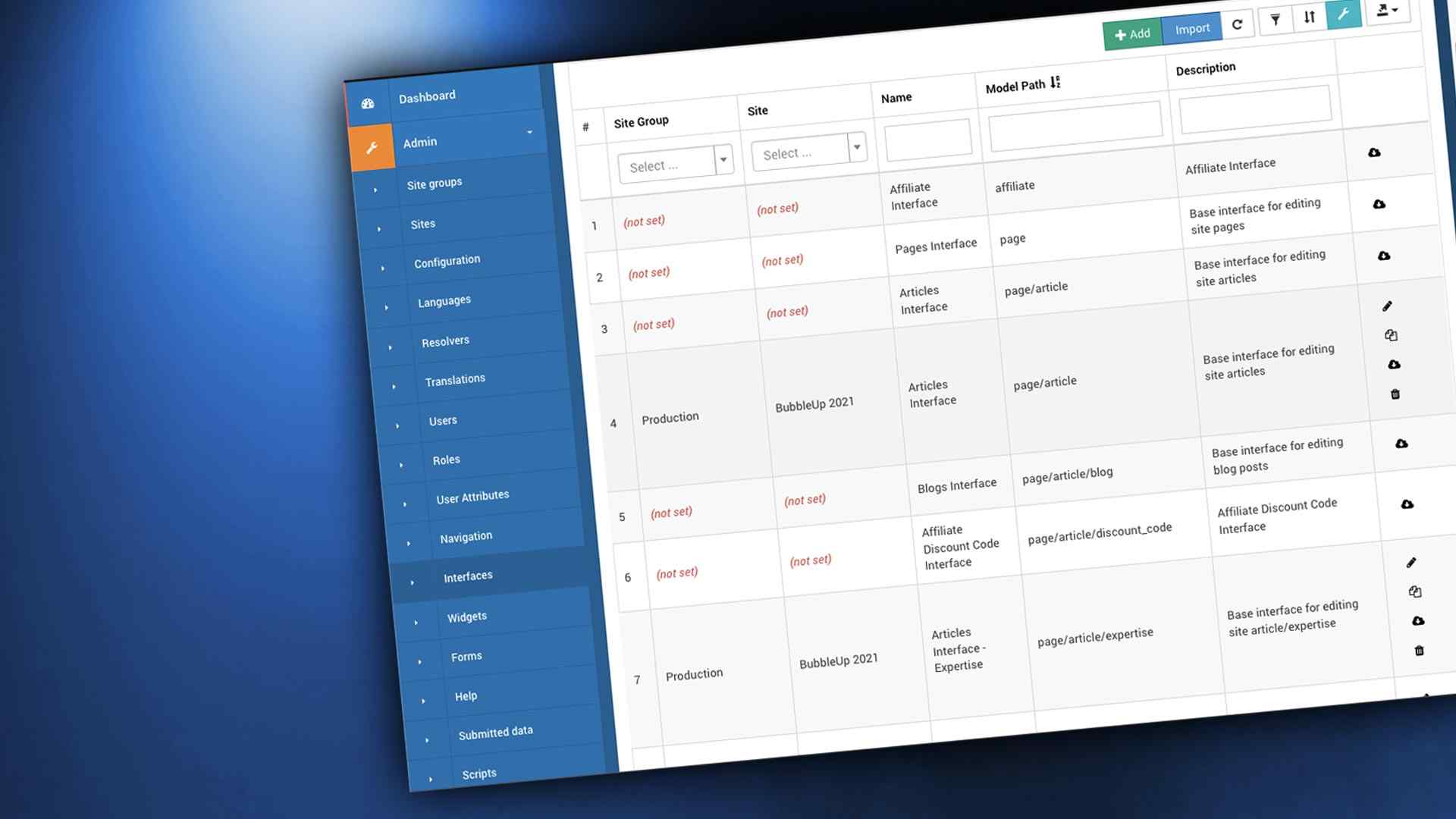 BubbleUp has deployed hundreds of websites for international brands, world-famous entertainers, nonprofits and companies of all sizes.
We build sites on all platforms, including our proprietary content management system CONNECT which currently powers hundreds of diverse websites across different industries - and makes it easy for you to keep your content and media fresh without the help of technical personnel.
Our technology experts can customize your website, online store or application to do what you need it to do. We know that no software package does everything perfectly so we help integrate different systems with each to get the best of what they offer.
What we offer
Web Applications
Mobile Apps
Web integration (CRM, POS)
Custom Development
Progressive Web Applications (PWA)
Shopify customization
Craft CMS customization
HubSpot extensions
Salesforce extension
Whether you need an eCommerce store, a new website, digital marketing, branding, a community membership system/fan club, or looking for a custom development solution, we can help.
Call us. We'll answer.