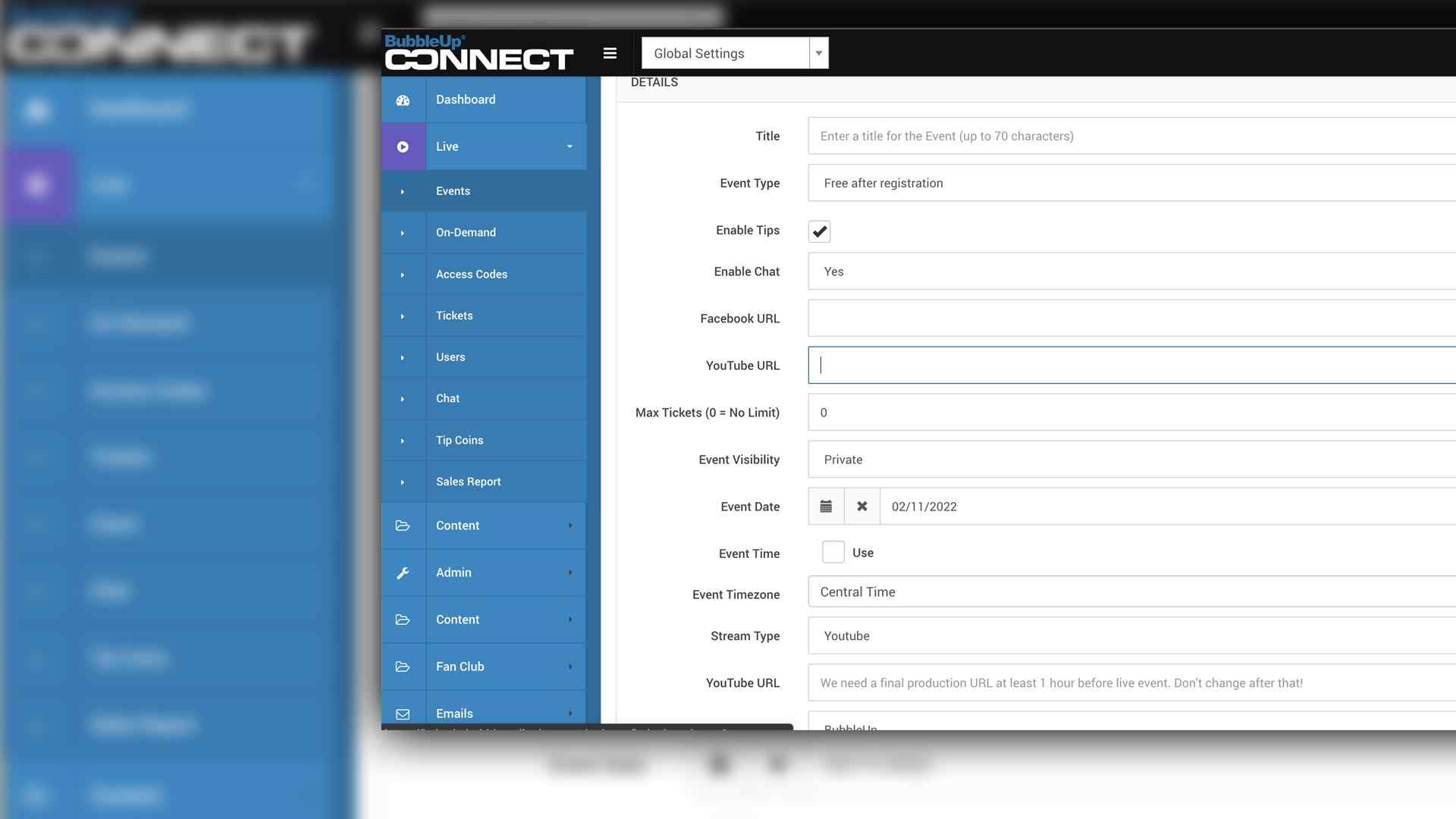 As one of the first digital media companies to regularly broadcast live shows, BubbleUp has delivered thousands of audio and video live streams to millions of fans.
Whether it's a live concert, an intimate panel discussion, video meet and greets, a corporate conference, an automobile auction or any other live event, we can help you plan and execute your vision. With over 1 years of experience and a dedicated live stream viewing platform (BubbleUp.Live), we will ensure the best shared viewing experience for your fans or attendees.
What we offer
Live Streams
Pre-Taped Live Streams
On Demand Video
Audio and Video
Free, Ticketed and Subscription Services
Whether you need an eCommerce store, a new website, digital marketing, branding, a community membership system/fan club, or looking for a custom development solution, we can help.
Call us. We'll answer.